Our Mission: The Mattabeseck Audubon Society, a chapter of the National Audubon Society, is committed to environmental leadership and education for the benefit of the community and the earth's biodiversity.

deKoven House, 27 Washington Street, Middletown, Connecticut 06457
Field Trips: Winter / Spring 2017
April 22 (Saturday 8 a.m.)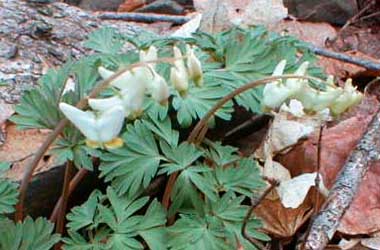 Wildflower Walk
Discover early-blooming wildflowers with Larry Cyrulik among the fractured basalt of Giuffrida Park. Meet at 8:00 a.m. in Cromwell Stop & Shop plaza parking lot on the side by Sleepy's. Call Larry Cyrulik for more information at 342-4785 or 635-1880. For a preview of what we may see, go to our Wildflowers page.
April 29 (Saturday 9 a.m.)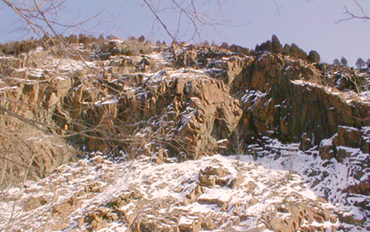 Traprock Ridges – Special Field Trip
Meet at Connecticut Forest and Park Association, 16 Meriden Road (Route 66) in Middlefield at 9 a.m. Trip ends at 2 p.m. and will be led by Dr. Peter M. LeTourneau and Robert Pagini. Bring lunch. We will carpool to Black Pond state boat launch, Middlefield; Giuffrida Park, Meriden; East Peak and West Peak. Please email Alison Guinness at wjguinness@snet.net to register. Details on home page.
May 6 (Saturday 8 a.m.)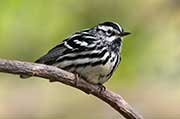 David Titus Memorial Warbler Walk
Meet at River Highlands State Park parking lot, Field Road, Cromwell. We'll look for neo-tropical migrants—warblers: Pines, Blue-wings, Ovenbirds, and more—and often surprises. Call Larry Cyrulik 342-4785 or 635-1880 for information.
June 3 (Saturday 8 a.m.)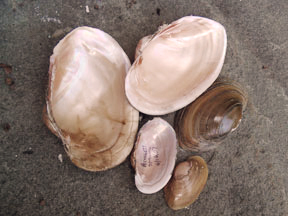 Canoe Trip – Mussel Identification
Launching from Haddam Meadows State Park, we will look for mussels along the Connecticut River. Bring canoe or kayak, lunch, and supplies for a day on the water. Wear water-shoes. Meet in the parking lot at the corner of Lawn Ave. and High St., Middletown. Call Larry Cyrulik for details 342-4785 or 635-1880. For a preview of what we may see, go to our Mussels page