Our Mission: The Mattabeseck Audubon Society, a chapter of the National Audubon Society, is committed to environmental leadership and education for the benefit of the community and the earth's biodiversity.

deKoven House, 27 Washington Street, Middletown, Connecticut 06457
Field Trips: Winter / Spring 2017
February 17–20, 2017 (Friday–Monday)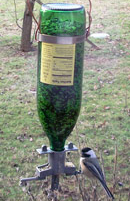 20th Annual Great Backyard Bird Count
This annual four-day event has watchers counting birds to create a real-time snapshot of where birds are across the continent. Last year, more than 160,000 participants submitted their observations online, creating the largest instantaneous snapshot of global bird populations ever recorded. Anyone can participate—as little as 15 minutes on one day, or for as long as you like each day. Enter your list(s) online at www.BirdCount.org. For more info: www.birdsource.org/gbbc/
March 18 (Saturday 8 a.m.)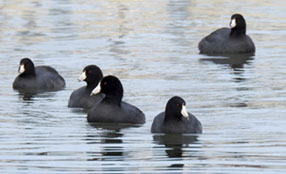 "Let's Go a-Ducking"
This replication of Dave Titus's favorite duck migration trip will start at Bishops Ponds, Research Parkway (off East Main Street) in Meriden, then will take Barnes Road to North Farms Reservoir (the reservoir has supplied a good view of a flock of Coots in past). If time allows, we will back-track to Cromwell Meadows. Dress for the weather—it's usually raw and chilling. Meet at the parking lot at the corner of Lawn Ave. and High St., Middletown. Call Larry Cyrulik for info 342-4785 or 635-1880.
April 22 (Saturday 8 a.m.)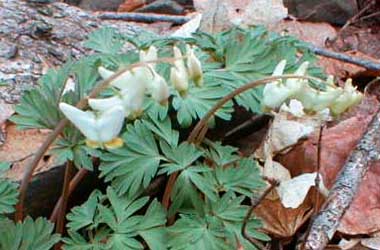 Wildflower Walk
Discover early-blooming wildflowers with Larry Cyrulik among the fractured basalt of Giuffrida Park. Meet at 8:00 a.m. in Cromwell Stop & Shop plaza parking lot on the side by Sleepy's. Call Larry Cyrulik for more information at 342-4785 or 635-1880. For a preview of what we may see, go to our Wildflowers page.