Our Mission: The Mattabeseck Audubon Society, a chapter of the National Audubon Society, is committed to environmental leadership and education for the benefit of the community and the earth's biodiversity.

deKoven House, 27 Washington Street, Middletown, Connecticut 06457
Field Trips: Summer/Fall 2017
August 19 (Saturday 10:00 a.m.)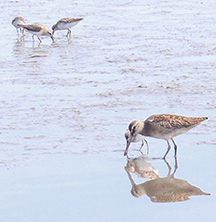 Shore Birds Canoe Trip
Bring canoe or kayak, lunch, and supplies for a day on the water (bathing suit optional). Meet at 8:00 a.m. at Lieutenant River boat launch site on Rt. 156, Old Lyme. We will paddle towards Great Island and the remains of Griswold Point. Call Larry Cyrulik for details 860-342-4785 or 860-635-1880. Note later meeting time.
September 24 (Sunday 1 p.m.)
A Place Called Hope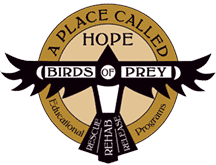 MAS is offering a special behind-the-scenes tour to A Place Called Hope (APCH) on Sunday September 24 at 1 pm. The tour will last approximately 45 minutes. APCH is a raptor rehabilitation facility located at 154 Pond Meadow Road in Killingworth, CT. We will meet resident birds within their designated aviary spaces. We will get to see Bald Eagle, Black Vulture and a variety of hawks and owls. We will learn about the birds and about this remarkable facility, whose main goal is to rehabilitate sick or injured birds and return them to the wild. APCH is a non-profit organization run entirely by volunteers. We are limiting this trip to 20 people and request a fee of $10 be paid by each participant ahead of time. All proceeds will be donated to APCH. Parking is limited, so carpooling is strongly encouraged. Please send your check/cash to Sharon Dellinger 930 Middletown Road Colchester, CT 06415 by September 10th. This will reserve your spot. Feel free to send an email to sdell1964@gmail.com or call 860-803-1626 for any questions.
October 7 (Saturday 8:00 a.m.)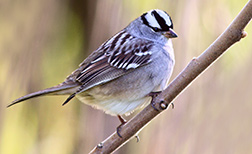 Sparrow Crawl
Join Larry Cyrulik in visiting an old field on Long Hill Road, Middletown Nature Gardens (off Randolph Road), and Guida Farm nature preserve. Five species of sparrows may be noted, as well as other fall migrants. Meet at the parking lot at the corner of Lawn Ave. and High St. Call Larry for info 860-342-4785 or 860-635-1880.